ELSPETH BROTHERTON

In search of ways to cope with stress and anxiety, Elspeth discovered yoga and was quickly hooked during her final year of law school. She explored a wide array of asana practices before finding her home in Vinyasa.

A classically trained concert pianist, Elspeth is known for her carefully curated playlists, powerful sequences and intuitive breath cues, all of which intend to compel her students ever deeper into their minds, bodies and breathing.

Elsie completed her 200-hour teacher training in Dallas, Texas at Uptown Yoga and has since taught over 2000 hours of yoga classes accruing her E-RYT designation.

Elspeth and her husband John are the founders and owners of Highland Yoga. She received her J.D. from Emory and practiced as a litigator in Dallas and Atlanta before taking to the mat full time. She is most blessed to be dog-mom and social media manager to Mops, whom you can find on insta at @yoga_with_mops.

---
LINDSAY DOVER WHEELER

Lindsay's classes are all about encouraging you to let go and fully exist in the present moment. She hopes, together as a community, one yoga class at a time, we can cultivate a world where our ego no longer takes control of us; constantly living in the past and the future, but never in the now. Her instruction is fluid and playful. She will physically challenge you in a number of ways, but always offers modifications so that everyone can participate. She welcomes everyone with a smile (usually a hug, too) and has a kindness to her that makes you feel right at home.


Lindsay is a lot like you, and it is yoga that has taught her to live a more balanced and authentic life. She is reverent and irreverent. Focused and distracted. Enlightened and confused. Inspired and discouraged. Spontaneous and complacent. Observant and oblivious. Benevolent and malevolent. She believes that music is the greatest catalyst for being present in the moment. Yoga keeps her centered, traveling colors her life, and paying it forward feeds her soul. Lindsay is excited to meet you, and hopefully, over time, truly know you.
---
TJ MANGRUM

TJ is a 200 hour RYT and 200 hour YogaHour trained yoga instructor. TJ's love for yoga began with love for physical health and developed into a deeper love when her mind and body began working together to create a moving meditation. Having grown up an athlete, TJ brings heat and intensity into her classes while maintaining space for her students to explore their spirituality. TJ believes in the power of proper alignment and patience with the body. TJ infuses a fiery practice with a spiritual connection the the heart.

---
JENNY KONTOS
Jenny is convinced that yoga found her. The mat became the one place that Jenny encountered letting go, self acceptance, forgiveness, and compassion. It was her place to create movement and experience freedom from suffering. Her place to listen to her breath, explore self realization, and spirituality. Her practice is less about flexibility and more about personal transformation and healing. A forever student devoted to serve.

Jenny's playful, energetic, intention filled classes encourage students of all levels to get out of their head and into their already perfect bodies. Her hope is that students continue to do the work off of their mat so that we can all celebrate vulnerability, courage and bravery. Jenny's creative sequencing and vigorous flows help you to experience the presence in practice and can transform how you move on and off your mat.
---
ALEX JOHNSON

Alex has been practicing yoga for 10 years and teaching for 4 years. Initially, Alex began practicing in the "Bikram" style but as she began to delve deeper into the practice, she wanted to explore other styles. Alex began taking a variety of class styles from power vinyasa, alignment-based vinyasa flow, hatha, yin, and meditation. As a teacher, Alex noticed how many students were drawn to yoga as a method for healing chronic pains. She wanted to learn how to better serve her students and that eventually drew her to Physical Therapy and will graduate Emory University's Doctor of Physical Therapy program in May. Alex's classes are a combination of fun, sweaty play and focused alignment to encourage students to heal from the inside out. She urges her students to listen to their body, listen to their breath, and let the yoga happen!
---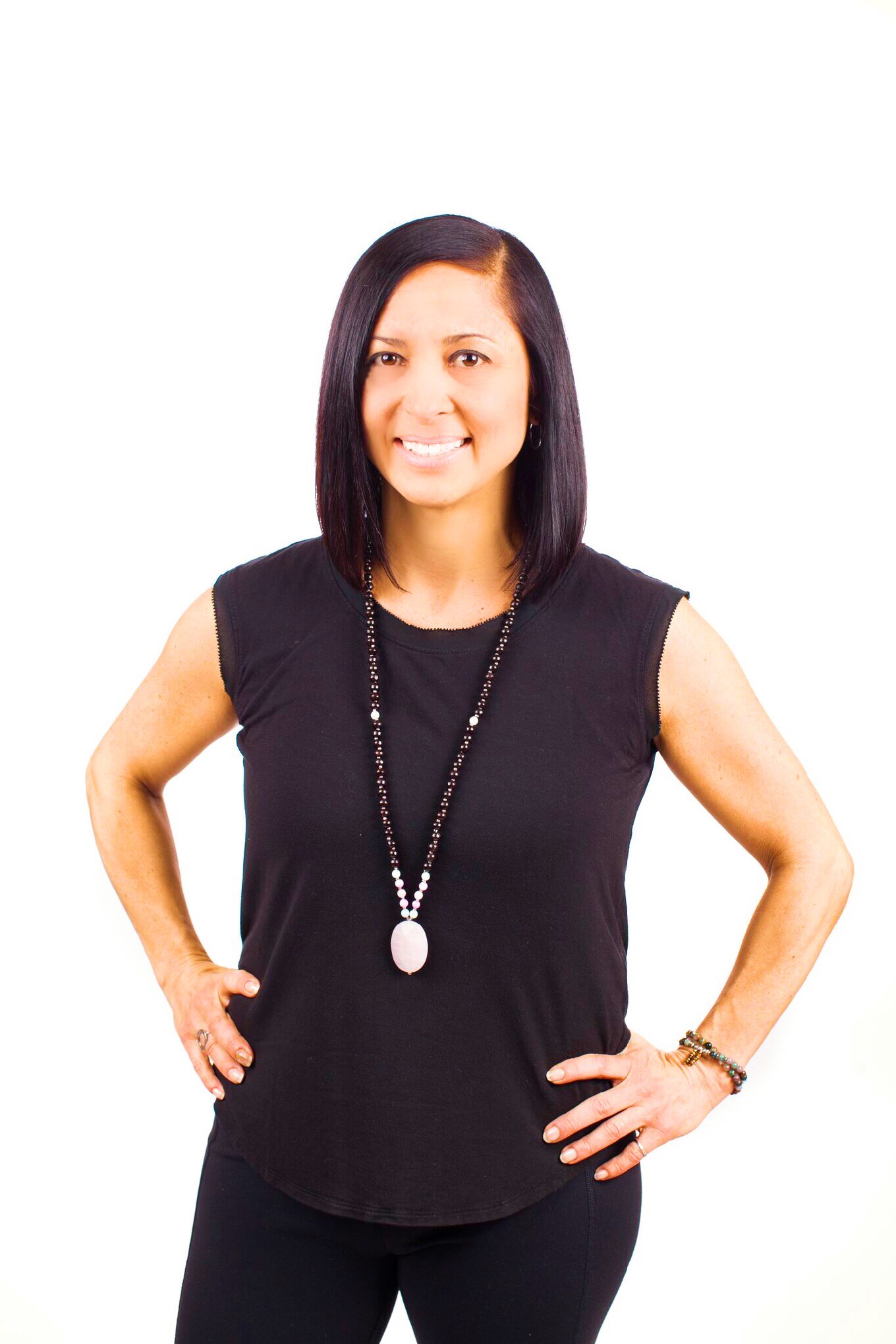 BROOKE NISBET
Brooke's first yoga class wasn't until she was 35 years old! She has always been athletic and was a fitness instructor in the past. But, once she tried power vinyasa yoga, she was hooked and nothing else could match it! After 6 years of consistently practicing and falling in love with vinyasa yoga, Brooke decided to attend a 200hr yoga teacher training with Frog Lotus International Yoga School. She traveled to Bali, Indonesia to complete the Frog Lotus Yoga intensive 21 day immersion power vinyasa teacher training, and left a changed person. Yoga has had a profound impact on Brooke's way of being, helping her shift from a chaotic, stressful life to one of practicing more peace, joy and contentment with what is. With each and every yoga training (over 750 hrs), Brooke has learned more about herself, the practice of yoga and how to empower others. The eternal yoga student, Brooke went on to earn her 300hr Advanced Yoga Teacher Certification with Green Monkey Yoga Studios, a Baptiste inspired studio in Miami, FL. Brooke currently holds E-RYT 200 & RYT 500 certifications in yoga.
---

TAYLOR FULTZ
Taylor is an Atlanta-based yoga teacher who focuses on creating accessible classes so her students are able to find their inner power, enjoy clear minds, and build strong bodies. She strives to create clarity around yoga, and uses explicit language and detailed posture cues to guide students, of all levels, deeper into their practice. Her classes focuses heavily on flowing with breath, large movements, and creative playlists that fit with the class flow.
Taylor has been teaching yoga since 2013, when she completed her 200 hour yoga teacher training in Boulder, CO. She then advanced her education by taking further power yoga courses, sculpt yoga teacher training, and hot power yoga teacher training. She has led several teacher trainings in all of those disciplines, and finds true joy in helping students find their happiest, healthiest lives.
---
ABBI HEITZ

Abbi took her first yoga class in high school, with her mom and sister at a local gym. At the time, it served as an alternative form of exercise - little did she know, her passion for yoga would grow to become so much more! After college, she used her yoga practice to cope with daily stresses from the corporate world. She quickly saw and felt the benefits of her practice, and is now an advocate for yoga in the workplace.
Her classes are powerful, motivating, and flow with the music. She uses breath, poses, and transitions to calm the mind and body. She keeps class fun and challenging, but most importantly, encourages you to except your practice and work towards your edge, when the time is right. Abbi truly believes yoga is for everyone and looks forward to practicing with you!
---

ASHLEIGH WHELAN

Ashleigh never thought she would end up a yogi, much less a yoga teacher, but she is so glad she did! We can't always predict how things will turn out, but through yoga we can learn to adjust how we respond. Yoga helps us live more mindfully by connecting the body, mind, and spirit, and it opens our hearts to make more room for love. Ashleigh completed her RYT-200 at Highland Yoga, but her journey has just begun. She is enlivened to be a life-long student of yoga asana and yoga philosophy.
Ashleigh's classes are alignment-based flows infused with creative sequencing and supportive adjustments. Her goal is to create a safe, encouraging space where you can connect with your breath and explore what yoga means for you. She is excited to be a part of your yoga journey!


---

BRITTANY SANDLIN
Brittany began her yoga journey in December 2015 at Highland Yoga, desperately seeking a way to deal with the impending anxiety her final two semesters of graduate school would bring. She quickly fell in love with Vinyasa and the Highland Yoga tribe. Soon, she realized her day didn't feel complete without practicing yoga. Brittany began to develop a strong desire to dive deeper into her practice and bring the transformational power of yoga to others. This desire led her to participate in teacher training at the only studio she felt at home in, Highland Yoga. Upon completion of her RYT-200, her dream of teaching at the place she started her yoga journey at came true. Brittany's mission as an instructor is to inspire confidence, self-acceptance, and overall contentment through caring and compassionate teaching methods that encourage students to focus on their breath while exploring what it feels like to let go and open up the mind and body. She believes that the yoga studio is a place for students and instructors to learn from one another. With a background in ballet, Brittany loves to incorporate poses that allow for expansion and creative, fluid transitions in her sequences. She hopes to create a safe, non-judgmental space for you to come and be on your mat and in your body!


---

MEGAN EADS
Megan found yoga from a doctor's recommendation to relieve stress from the corporate world. After just two weeks, she was floored at the immediate benefits of breathing deeply and moving mindfully. Vinyasa speaks straight to her heart for a challenge, a work out, but most importantly, a refocused mind. Megan's goal is to relate to her students and inspire them to focus on Light when the world around them may appear to be dark. Her classes aim to cultivate strength both physically and mentally, giving students tools to take off the mat back into the world. Her yoga journey has been Highland Yoga from day one– from her very first class to where she completed her teacher training. The studio and community have become Megan's home away from home, and she is excited to help you find your escape here too.


TRACY SHARP


Tracy's exposure to yoga began as a child. Her mother was a student and eventually a teacher of Iyengar. Committed to forging her own path, Tracy tried various forms of yoga before finding Ashtanga. This discovery was the beginning of a significant transformation which extended far beyond the familiar asanas. Over many years, Tracy expanded her practice to include creative based Vinyasa and Aerial Yoga. During this process of learning, the desire to share her experience was born. Tracy completed her 200 hour training with John Meredith in 2010 and has been teaching since. Tracy is incredibly grateful for all that yoga has given her, and it is one of her greatest blessings to have the opportunity to share it.




---
LEIGH MALLIS
Leigh sought out yoga in the late 90s to relieve stress and find deeper meaning in life. Her very first Kundalini Yoga class is where her love for the practice became clear. Yoga is Leigh's true path.
For 18 years she has studied and trained in Ashtanga, Vinyasa and Kundalini Yoga with teachers from around the world. She offers intuitive flow classes that thread all of her yoga knowledge together that challenges the body and mind on the mat. Students have referred to her classes as "yoga therapy".
Her belief is that the practice is challenging, so we can get out of our heads and into our physical and energetic body. Leigh likes to help her students elevate their consciousness by teaching them the tools of yoga and meditation.
Leigh holds workshops and speaks to groups, both personal and in corporate environments. She teaches the value of maintaining a daily sadhana of gratitude and meditation. You can find weekly yoga, meditation, health and wellness inspiration through her blog Atlanta On the Path.
---
CARON CHRISTISON

Caron began practicing yoga shortly after she moved to Macon in early 2013 in hopes of meeting new people and finding motivation to stay in shape. At the time, she had done a few Jillian Michaels DVDs and loved what yoga did for her physically, but she had no concept of what yoga really was and how it would change her life.
After her first class, she immediately fell in love with the practice and felt inspired to share that passion with others. She completed her 200-hour teacher training at Red Hot Yoga and has been teaching regularly ever since.
She helps her students connect with the lessons, emotions and struggles on their mats and how they can translate so literally into their lives. Her teaching style is a balance of fast-paced, high-energy power and a calming reassurance. She reminds students to be patient, be in the present moment, work with where they are each day, be kind and nonjudgmental towards themselves, and let things happen in their own time while also finding their edge and moving past it.
---

LISA FRAPPAMPINA

Lisa Frappampina is a lover of all things fitness and she practices as much as she teaches. Lisa has been a lover of athletics and calisthenics for over 12 years. She attended the University of Central Florida graduating in 2013. While studying at UCF, Lisa began practicing yoga and fell in love. She decided to leave her corporate job in 2016 to pursue her 200 RYT certification and exclusively teach yoga full time. Lisa has been a teacher in several disciplines and really enjoys the opportunity to develop and motivate her students. Through continuing education efforts, she is committed to developing her teaching skill-set, her practice, and her students overall practice and well-being.
---



COURTENAY TEITELBAUM


Courtenay first began his yoga journey in March 2015. His first class ever was at Highland Yoga and knew that he was hooked. He left feeling invigorated and refreshed mentally as well as spiritually. The athletic undertone of vinyasa encouraged him to attend class five to six days a week, sometimes even twice a day. When the chance came to join Highland Yoga's teacher training program he jumped at the opportunity. After a million gallons of sweat, heavy talks and tears, Courtenay became part of the inaugural class of teacher trainees to come out of Highland Yoga's studio.

Although Courtenay has explored several styles of yoga, including Ashtanga, Iyengar, Bikram, Kundalini, none captured his heart like Vinyasa. The continuous encouragement to be in the present moment, intention setting, music, and the constant connection to sun salutations is only part of what fills his passion for Vinyasa. Courtenay's classes offer fun sequencing and always include a great playlist. To be at Highland Yoga where his journey all began is more than he could have hoped for and he cant wait to see you all on the mat!


---

PAMELA MAURICE
Pamela finished her 200 hrs in 2015 and it changed her life completely. Pamela She aims to live a yogic lifestyle and lead her classes in a way that reflects that choice. Pamela has a background in Baptiste Methodology and gymnastics. Her classes are empowering, challenging and mindful; include minimal demonstration and maximum hands on assist to enhance students practice. When she is not teaching or practicing yoga Pamela loves to spend her days rollerblading in the park with her husband and connecting with friends and the ATL community.


---

AMANDA GILL
Amanda has taught asana and anatomy with a strong, compassionate dedication to yoga since 2009. She seeks to inspire and hold the space for students to journey deeper into heart and mind through powerful physical experiences.Amanda began an Ashtanga Vinyasa practice in 2005. She was honored to deepen it with alignment-focused teachers Sue Elkind and Naime Jezzeny and completed Anusara Yoga teacher training with them in 2008. She continued vinyasa, meditation, and chakra studies at ISHTA (Integrated Science of Hatha, Tantra, and Ayurveda) with Alan Finger. Always a student, Amanda avidly studies with teachers and thinkers from all yoga traditions.


---

ELIZABETH LOUNSBURY
Elizabeth started practicing yoga in 2000 in a cold unused wrestling gym in the basement of the university exercise center, the only space the gym would spare for "those people doing this yoga thing". She stretched, strengthened, and found space within, and her love of yoga was born. Since then Elizabeth has sampled many varieties of yoga: sweet Bhakti flow, disciplined Ashtanga, powerful Baptiste, cleansing Hot yoga, heart-opening Anusara, and many more. She love the variety of approaches to the same practice – no matter how she shows up, there is always something yoga can teach her. This is what Elizabeth hope to bring to her students, an appreciation for the grace of movement and breath, no matter what kind of day they've had. Elizabeth's training is rooted in careful alignment through a vinyasa style practice, and she crafts a challenging practice for students of all levels.

---
KIM STABENOW
With a background in dance, Kim was immediately attracted to the creative and graceful movement of vinyasa yoga. After developing a devoted practice, she found that the stress relief and mental peace gained from yoga was just as valuable as the physical benefits. She loves the way yoga allows her to clear her mind, challenge her body, and accept everything as it comes.

Kim earned her 200-hour teacher training in Goa, India. Her classes combine creative sequencing, a spirit of playfulness, and breath-focused movements, all while finding peace and relaxation. She loves helping others find self-love and acceptance by providing a fun, challenging, and non-judgemental class.

During the day, Kim is a Marketing Coordinator. She was born and raised in Minnesota and enjoys Atlanta's unique neighborhoods, access to hiking, and the yoga community!


---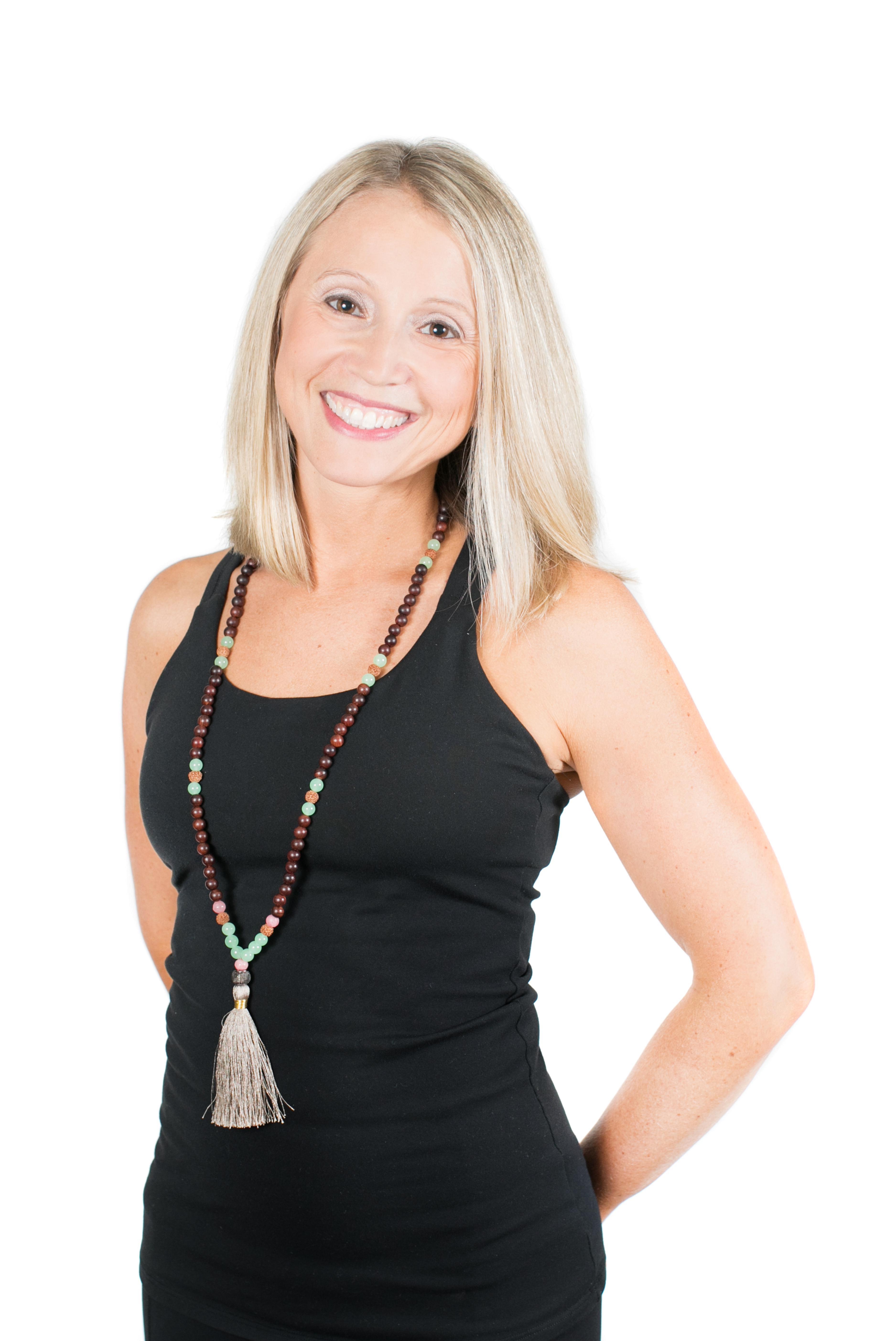 JENNA ANGST
Jenna discovered yoga when she was in her twenties and living abroad, and became more and more curious about the yogic lifestyle when she was dealing with some health concerns that western doctors weren't able to help cure. She ventured to India where she delved into the depths of Yogic Philosophy and Ayurveda and was (yes!) cured of her ailments. Yoga became a staple in her life thereafter, and she returned to India in 2011 to complete her first Teacher Training.

Jenna has lived in several different countries over the last decade, and, with the practice of yoga as a constant, learned to find peace and acceptance wherever she was through the asanas and the universal oneness that Yoga encourages.

Upon moving back to Atlanta in 2014, Jenna felt a little lost, a lot of reverse culture shock, and, despite having a loving family of her own, she didn't feel connected, or at home until she stepped into the Highland Yoga Studio in 2015. Jenna decided to complete a second YTT at Highland Yoga in Spring of 2017, and is hopeful and grateful for the opportunity to be able to give back the energy she receives from the HY Family. Her flows are thought-out, challenging, and will leave you feeling revitalized yet peaceful. Above all, she aims to bring breath awareness, presence, and growth in a place of non-judgment to her students.


---

GEORGIA DEANE
Georgia found yoga after suffering a knee injury. In search of a new way to work out, she began taking power vinyasa classes. She enjoyed the strength, athleticism, and physical challenges of vinyasa. Soon, yoga became more than a work out. For Georgia, matching breath to movement allows her to let go of the endless chatter in her mind and connect with the present moment. Yoga has empowered her to face fears, overcome obstacles, and deepen her awareness of her own self. Georgia completed the Highland Yoga Teacher Training in Spring 2017. She is excited to share her love of yoga with students and support them on their own yoga journeys!



---
MAUREEN WALTER
There is never a time to not pursue Yoga. There is never an end to learning, experimenting and applying Yoga to any aspect of our lives. A student and devotee of Yoga since her late teens, Educator and mother of two Maureen has incorporated Yoga in her life and in her life's work. Come play, explore and recharge yourself with her at Highland Yoga! Maureen holds a 230 hr. yoga certificate from Asheville Yoga Center, with additional trainings in Senior, Yin and Restorative Yoga as well as children's yoga teacher certificate from Karma Kids, in NYC.